Serving Greater Antioch, McHenry County, Lake County, IL & Kenosha, WI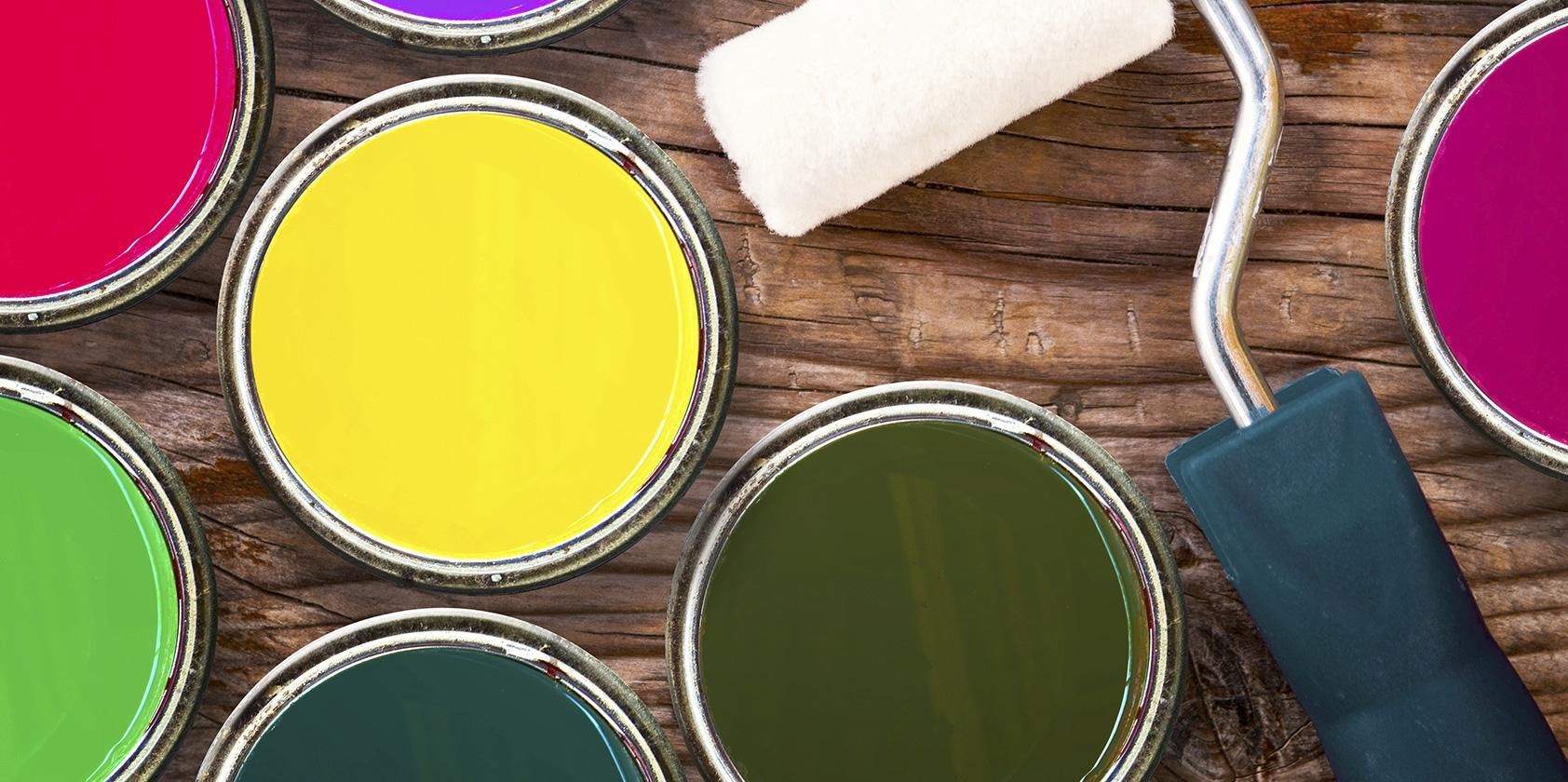 We Take The Extra Steps To Ensure Happy Customers
Ed & Sons Painting & Drywall Inc has a painter who can show you a range of beautiful colors and interesting textures to find the ideal fit for your tastes and your budget. We serve clients in Antioch, IL, and we'd love to add you to our list of satisfied customers.
Our staff will use their skills and training to give your home or business a look that's sure to impress your guests. We can provide you with:
Power washing

Drywall repairing

Interior painting

Exterior painting
The professionals from Ed & Sons Painting & Drywall Inc serve individuals in Lake County and McHenry County, IL, and Kenosha County, WI. You can count on us to use only top-quality paints that are durable and lead-free. Our painter will take the appearance of your home to the next level. Call us today to make an appointment. We're available to assist you Monday - Saturday, 6am - 6pm, and we accept Visa, Mastercard, American Express, and Discover as payment methods for your convenience.

Ed took on a moderate project to fill in drywall in some open spaces in my wall. Was able to patch it and paint it with no signs that it was patched. They were able to match the paint perfectly. Quality work and very friendly service. Highly recommended

Rate a biz- Matt G. 3 years ago

Friendly staff and always on time. They are very reasonably priced. Highly recommend this company.

Google Review- Jeff N. 1/20/2021

Ed and his crew were very courteous and professional. I had a time sensitive job that had to be done and they delivered. I would definitely recommend Ed & Son's to my friends and family. Honest and reliable.

Rate a biz- Nick D. 3 years ago

Did drywall in basement

Ed came in my water flooded bssement and it looks better than it did before it flooded.

Rate a biz- Jim J. 3 years ago

Hard working. Concerned. about Plants and other personal items before they painted. Worked long hours. Took their time.cleaned up their work areas. Friendly.

Rate a biz- Cathey H. 3 years ago

Ed and his crew did a wonderful job of drywalling, removing wallpaper and painting. There was alot of work to do, more than originally agreed upon, but it was all done neatly and professionally without complaint about the additional time it took.

Rate a biz- Joan P. 3 years ago

High quality dry-walling and painting

After our basement was flooded, we called Ed to re-do the bottom two feet of drywall through our entire finished basement. The drywall was not an easy job, but Ed and his employees were professional and handled the job quickly and professionally. The work was extensive, but my wife and i could not be happier with the finished result. We absolutely would recommend Ed for any projects. His employees were incredibly curteous and they were a pleasure to have in the house. Ed didn't try and up sell us on anything or do anything that homeowners hate. Absolutely a 5/5 experience with a contractor.

Rate a biz- Caleb L. 3 years ago

I had Ed and his crew come do some mudding and tapping for me. Everyone was very respectful to me, my family and my property. Very professional and extremely talented at what they do. I felt the price was very competitive for the amount of work that had to be done, and top natch quality that was put into it. Not only will i keep Ed & Sons number in my phone, but Will recommend them to anyone looking for drywalling.

Rate a biz- Justin S. 3 years ago

Lake Geneva condo

These guys did a complete patch and paint on my Lake Geneva condo and couldn't have been more happy. There ON TIME each day and worked full days to get the job done the correct way! Would absolutely use again when needed. ALWAYS a pleasure to work with a good crew!

Rate a biz- J.B. 3 years ago

Finished our garage, and did a great job! Some minor time delays due to unplanned circumstances but pushed hard and met deadline. Looks excellent.

Rate a biz- Brady F. 3 years ago




Ed & sons is an excelent company, They did a verry professional job they are courteous polite and they take the time to clean up very well, and they're very knowledgeable and efficient.

Rate a biz- Barbara T. 3 years ago

This was a great group of guys to work with and a large job the whole house looks like new. Highly recomend them.

Rate a biz- Joanne F. 2 years ago

Ed and his crew, just finished drywalling and taping our basement after a flood. I can't say enough good about them. They did a great job, and we will definitely be having him here again

Rate a biz- Brad M. 2 years ago

High Quality Painting

Ed and Sons did some painting in our kitchen and family room and we had a very good experience. Their work was high quality, reasonably priced, and they were friendly. I would recommend them.

Rate a biz- Jennifer R. 2 years ago




Attic Drywall

We were very pleased with the quality of work done and the workers were pleasant and easy to have around the house. The drywall mess was contained very well. I would use them again in the future

.

Rate a biz- Kristen O. 2 years ago




Ed and team drywalled my basement, and painted. Great job! They did a great job controlling dust and prfessional painting. We are very happy with the results

Rate a biz- Randy.S. 2 years ago




Highly recommended!

I want to take a moment compliment Ed & Sons Painting & Drywall. The Interior paint and quality far exceeded my expectations! They are true artisans when it comes to paint! I have recommended your company to others because of our satisfaction with your service and we look forward to doing business with you for years to come!

Rate a biz- Marc D. 2 years ago




Good experience, Good quality, Good price

I'm always the skeptic when it comes to reviews but then I experienced what I had read. They took the time to do the job right. Like night and day difference. Transformed a grandmas house into anyone's house. Thanks for a job well done!

Rate a biz- Tim H. 2 years ago

Excellent work!

Ed did an amazing job on our basement drywall repair! He was very professional and trustworthy as we weren't in town when the work was completed. I highly recommend him for any drywall work you need completed!

Rate a biz- Lanna S. 2 years ago




Ed &Sons work was of high quality finished job looks fantastic

Ed was always on time did what he said he would do verry easy to work with

Rate a biz- George J. 2 years ago

Great work in our basement

Ed & Sons did a great job mudding, taping and sanding our basement walls. Ed made sure our drywall was secure and the end result was fantastic. Ed and his son were great to work with, we would definitely call on them again in the future. They did in a few days what would have taken us weeks to do ourselves.

Rate a biz- Erin G.. 6/2019

Very qualified and professional Ed Valek removed the wallpaper, patched the drywall and painted my master bathroom. I highly recommend him!

Rate a biz- Sharon E. 6/2020

Ed and Sons did extensive patch drywall work that resulted in a flawless look undistinguishable from the original surface. The estimate was the lowest of the ones submitted, yet the quality was beyond what I expected. Job was completed in a timely manner and as estimated. Personal and professional. Highly recommend.

They did an awsome job painting our ceilings, skimming the walls of our bathroom and then painting that. Very meticulous, thoroughly cleaned up, very polite and conscientous. I would definitely hire them to do future projects for us. I can't thank them enough for their efforts.

- CHRISTINA OSTERTAG. 8/25/2019

Ed provided an estimate for a ceiling repair for me at a very reasonable price (the lowest of 3 estimates I received). He and his team completed the work with good quality results afterward. Great value for the price! Ed is also very responsive to his customers.

- Daniel Robano. 7/11/2019

Ed was great! Arrived on time and got the job done in a timely manner. Very professional and would highly recommend. Will definitely call him for future projects!

The project was completed quickly and the quality of work was great. They were easy to have around the house and kept the mess to a minimum. We will use Ed again in the future.

- Kristen Osgood. 2/21/2018

Ed and his crew did and excellent job on a very big job. They did a lot if drywall and painting and our house looks great! They are trustworthy and have great attention to detail. Every person on the team were respectful and focused on excellence. We have more painting to be done and will definitely use them again. Their prices are reasonable and the quality is stellar. We highly recommend Ed and his team.

Rate a biz-Jeanne J. 2017

My brother referred us to Ed & Sons after using them on his home in Wisconsin. They completed a very large basement job - mudding, taping, putting up the ceiling (including cutting all the holes for the lights, etc.) and did so quickly and professionally. The two gentlemen that were here were very kind and considerate - even when entering our home they would lay down painting tarp as they walked through the hallway to the basement to keep everything clean. AND!! There was hardly any dust - which is all people talked about going into this - how bad it could be. I feel very lucky - the job they did across the board was impeccable - and trust me, I am one that tends to over focus on the small details. I did not find one issue with the final product (unheard of, according to my husband, ha!). It actually looks better than our upstairs paint job we have, which was done by the builder of our home. I promise, you will not be disappointed in their service. I am so happy and will refer everyone I know to Ed & Sons!!!

Google Review- Katie A. January 2020

Basement Remodel

Ed did my father's basement and it looks great...what was once a large room is now a laundry room, two bedrooms and a rec room. Nice job.

Rate a biz- Betty W. 5 Years ago

Great company to do business with.

My husband and I had Ed and his crew out to paint my living room, they did such a good job,that we had them also do our bedroom,. We liked the fact that they put tarps from our front door, to the rooms where they were working. I would use them again.

Rate a biz- Renee D. 5 Years ago

Ed & Sons Painting & Drywall recently did some drywall and painting for my shop in Antioch. They were very professional and did an outstanding job. Not only were they very reasonable in cost, but I was pleased with the quality of the project. They also completed the project in the time frame given. I would certainly recommend them.

Rate a biz- Matthew W. 5 Years ago




2 condos in Lake Geneva Wisconsin

Had a wonderful experience with Ed & Sons. I normally wouldn't give a good review because truth be told, typically couldn't offer one. From the initial quote to the completion of the job we had a GREAT experience. I know better than to use the "cheapest" guy out there. You typically get what you pay for. These guys priced the job right and even showed up on time each and every day. You really don't get to say that very often. The job required LOTS of repairs to damage that was done over the years and can't even tell you how happy we were. For those of you that might consider Ed & Sons, I would def say yes! Two condos completed in 4 days and was TOTALLY SATISFIED!! Will use again!!

Rate a biz- John B. 5 Years ago

Great guys Great work! Our garage walls look better than the drywall job in our house!

Rate a biz- Cindy V. 4 Years ago

Great job guys.

Good very p0lite knowledgeable. Followed thru with work. Satisfied with work.

Rate a biz- Pauline B. 4 Years ago

Ceiling drywall repair and paint

Exceptional quality of work. Repaired cracks in ceiling that ran the length of the room I that I thought could never be repaired short of replacing entire ceiling. Looks like new! Thanks!

Rate a biz- Brian R. 4 Years ago

Ed found 2 painters for me on short notice they were in and out in 3 days and they did a wonderful job

Rate a biz- Marcy K. 4 Years ago

Great service!

We just had Ed and company paint the inside ofnour doggy daycare. This was a HUGE job and we are very pleased with the results. The place looks brighter and beautiful! I would definitelt recommend them! Thank you Ed!

Rate a biz-Laura G. 4 Years ago

Great timely communication and service.

Completed job as promised on time.

Rate a biz-Lloyd. 4 Years ago

Excellent Painting Job

Ed's crew did an excellent job painting our garage and bathrooms on a new construction home. They use high quality paint and work in a timely manner. I would highly recommend Ed for any paint job!

Rate a biz-Kevin P. 4 Years ago

Top Notch Quality!

I have nothing but great things to say about Ed and his crew! From the very fair estimate (on short notice) to Ed and his guys being on time daily. They did a Fantastic job! Very Professional! Thank you guys for doing such a Great job!! Would definitely recommend to anyone who for their painting projects Will definitely use them again!

Rate a biz-Ed. M. 4 Years ago

Professional courteous

Ed did a great job for us. He let me know the color that was given was very similar to our trim and suggested modifying the color a few shades lighter for a better contrast. Without wasting the paint that was already purchased. As our business calls for painters in the future we will call on Ed. Thanks.

Rate a biz-Kurt B. 4 Years ago

Mud, Tape, Sand and Paint Basement in Kenosha

Upon meeting Ed and his helper, we knew right away that we liked them. They were friendly and professional throughout the entire job. We left them a key to our home while we were out of the country, proving they are also trustoworthy. Ed & Sons exceeded our expectations and we would highly recommend them to anyone.

Rate a biz-Robert V. 4 Years ago

High quality and friendliness

We were very happy with the quality of work Ed & Sons provided. Their attention to detail was wonderful. Their pricing was very good and all of the workers were very friendly, pleasant and helpful. There several areas in my house that required mudding and taping and they did an expert job. There were some minor time delays due to unforeseen circumstances, but the quality never wavered and they were patient and extremely good at what they do and they did finish by the time deadline. They were helpful with suggestions to improve the look and finished product and we appreciated the insights. We have had some bad experiences with contractors in the past and I am happy to say Ed & Sons was an exception and I am glad we chose them. If I need service in the future or if someone asks for a recommendation, I wouldn't hesitate to use them again.

Rate a biz-Yvonne G. 4 Years ago

Ed and his crew did and excellent job on a very big job. They did a lot if drywall and painting and our house looks great! They are trustworthy and have great attention to detail. Every person on the team were respectful and focused on excellence. We have more painting to be done and will definitely use them again. Their prices are reasonable and the quality is stellar. We highly recommend Ed and his team.

Rate a biz-Jeanne J. 2017
Free Small Space Painting With the Painting of 3 Rooms! **Paint Not Included Restrictions May Apply